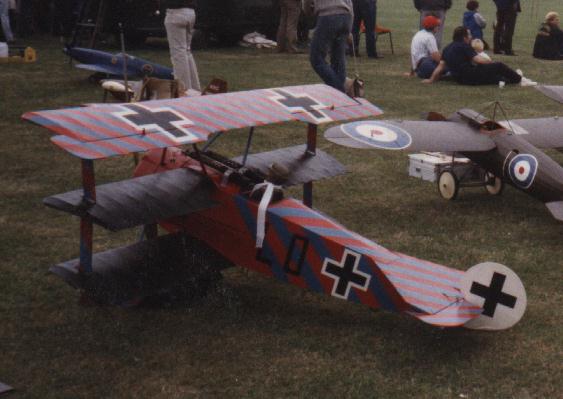 Fokker Dr1 Triplane
by Ken Hart
1/3 scale
Engine: 44cc Tartan Twin
Wingspan; 94in.
Weight: 30lb.
Ken's own design
This model depicts the Dr1 flown by Ernst Udet.
Structure: Fuselage is a framework of spruce strip, with a glass fibre cowling. Wings have balsa ribs attached to a large rigid box spar as on the full-size aeroplane, with a wraparound 0.8mm ply leading edge and wire trailing edge. The covering is doped nylon.
Flying characteristics: As with the full-size aeroplane, the model is not particularly fast, but it climbs well and is very manoeuvrable.
Current status: Sold by the builder after many years flying, it was acquired by a film company and featured in the movie Flyboys. Now owned by the Dawn Patrol display team it is under restoration to fly again in a different colour scheme.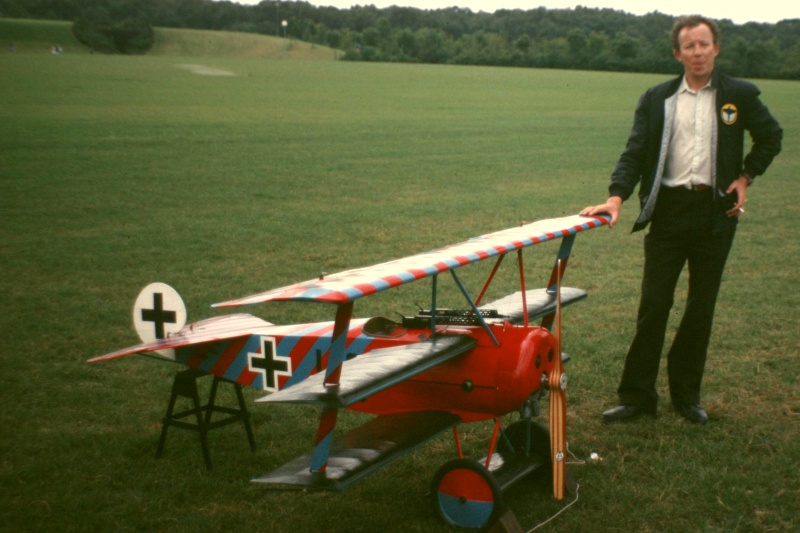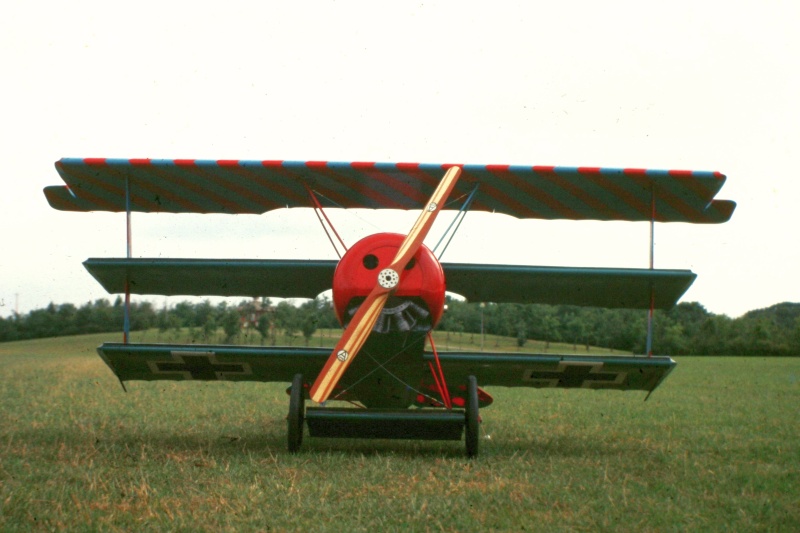 A detailed photo set of a full-size Fokker Dr1 is now available in our MartinPhotos section:
Click on the picture for further information

Fokker Dr1 Replica 556/17

Please see also our Bookstore

<! Begin buttons >

<! end buttons >